Mini-Split & Air Source Heat Pump Education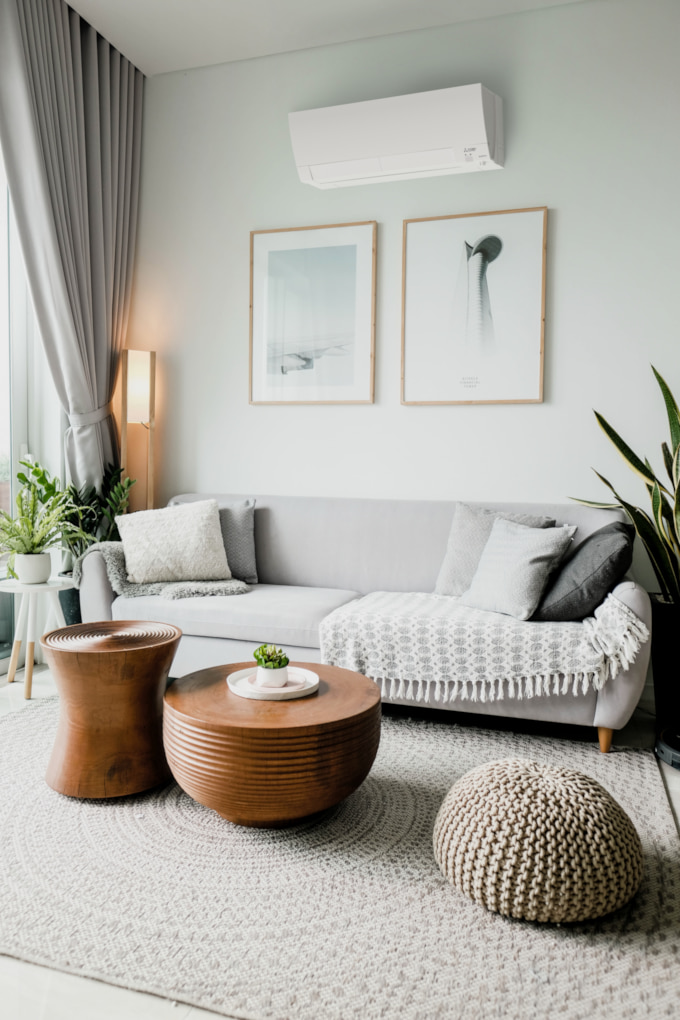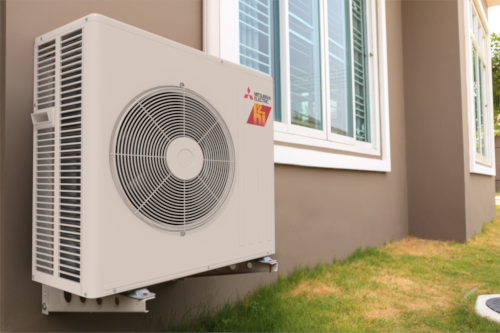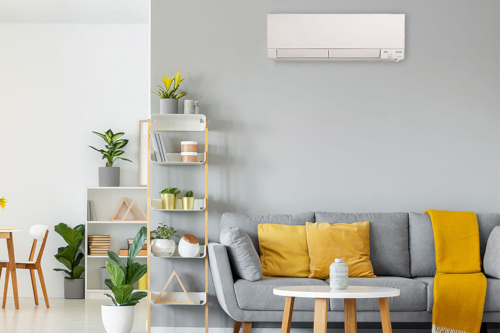 Learn about heat pumps by reading the information on this webpage.
Get a free home energy audit to see what your estimated annual heating cost savings would be if you were to install heat pumps/minisplits.
Review the financial incentives available for heat pumps
Reach out to at least 3 different installation companies and request quotes. Be sure to send them the system-specific eligibility requirements for any incentive you are interested in receiving. You can also consider asking an installer for two quotes - one quote for a whole-home heat pump system (capable of supplying 100% of your heat) and a 2nd quote for a smaller system, perhaps installed in the rooms you use the most.
If you are interested in receiving financial assistance through HG&E's Residential Energy Conservation Program or a rebate through our Whole-Home Heat Pump Program, it is recommended that you apply before you install the system to make sure the system qualifies. If you are interested in HG&E's basic heat pump rebate ($250/ton up to $1,000) feel free to send us a copy of your quote before you have the system installed and we can check to see if it meets the eligibility requirements as well.
Air source heat pumps, sometimes referred to as mini-splits, are an energy-efficient electric heating and cooling system that can be used to heat and cool either part, or all, of your home.
Air source heat pumps consist of two main components: an indoor unit and an outdoor unit. Refrigerant cycles between the indoor and outdoor units, carrying heat from one location to another, similar to how a refrigerator operates. In the summer, heat is moved from inside the home to outside, blowing the remaining colder air back into the house. In the winter, they reverse operation, extracting heat from the outdoor air and transferring it into the home.
---
How to Shop for a Heat Pump and Find an Installer
While HG&E does not provide a list of recommended installers, we have a few resources to help you find an installer and shop for a heat pump.
Be sure your installer has experience installing heat pump systems as they are a more complex technology than conventional heating and cooling systems. One way to help ensure this is to check to see if the installer has a manufacturer's certificate of heat pump training. Mitsubishi Diamond Contractors should all have a certificate of heat pump training, so searching for Diamond contractors in our area can be a good place to start looking. For a list of Diamond Contractors near you, visit Mitsubishicomfort.com/find-a-contractor then enter your zip code and press 'search'. To find other non-Diamond contractors, you can also do a Google search for 'HVAC installers near Holyoke', or 'mini-split installers', or ask family/friends if they have a company they used and trust. 
When choosing a heat pump installer, its a good idea to get quotes from multiple contractors (at least 3+ if possible), as installation costs can vary widely depending on the company you work with. Different installation companies tend to stick to one specific brand - (for example, they may only install Mitsubishi systems, or only Carrier systems). 
The Northeast Energy Efficiency Partnership (NEEP) has provided an Air Source Heat Pump Buying Guide to help you choose the right system for your needs. See pages 13 and 14 for more information on how to shop for a heat pump including  questions to ask a contractor to ensure they are experienced with installing this system type.
---
Advantages of Heat Pump Technology:    
    • Air filtration
    • Energy Efficient (Many available systems are capable of an average efficiency of 300% throughout the course of the heating season)
    • Provide both heating and cooling
    • Powered by electricity
    • Low carbon emissions (especially for HG&E customers due to HG&E's high renewable and carbon-free electricity supply)
    • Ability to heat and cool individual rooms rather than an entire house (when installing mini-splits)
---
Ducted Heat Pumps vs Ductless Mini-Splits
Heat pumps can either be connected to ducts (where the heat travels through your ductwork), or, they can be installed without the need for ducts, known as ductless systems. Ductless systems are often referred to as "mini-splits" and typically consist of one or more wall-mounted indoor units connected to an outdoor unit. 
The main advantages of ductless mini-splits are their small size and flexibility for zoning (heating and cooling individual rooms). Many models can have as many as 4+ indoor units (for four zones or rooms) connected to one outdoor unit.
The image below is of a ductless mini-split heat pump with one outdoor unit connected to multiple indoor heads. This allows different areas of the house to be set to different temperatures.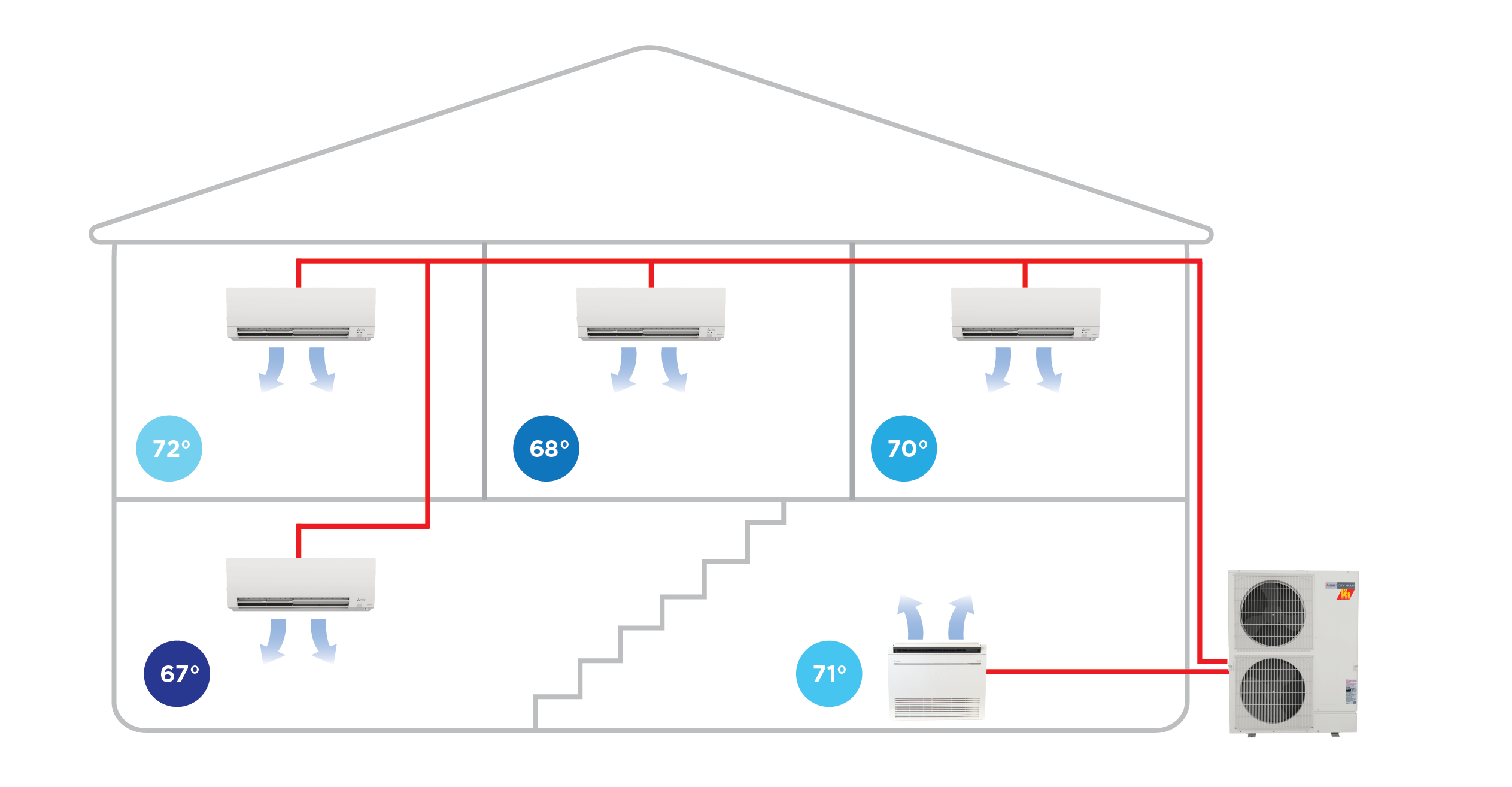 Cost to Heat with a Heat Pump vs. Other Heating Systems/Fuels (Based on HG&E's Residential Rates)
There are many factors that contribute to your annual heating costs, such as the efficiency rating of your heating system, the efficiency of your heating distribution system, fuel rates, etc. The chart below provides information on the annual cost to heat with heat pumps compared to other heating systems to help give some insight into average costs for various fuels/heating systems.
Please Note: The chart below assumes the ducted heat pump and the ductless mini-split heat pump have no electric resistance elements built into the system. While it is possible to install electric resistance elements as part of a heat pump heating system, this can increase the annual heating costs. However, it is also possible that installing electric resistance elements, such as electric strip heat, can reduce the system' installation cost. 
If you would like to make a more detailed comparison of heating costs or receive a cost comparison tailored to your home, we have a few resources available:
Free Home Energy Audits:

HG&E offers free home energy audits for residential customers where a professional energy advisor will assess your home and identify ways that you can save on your energy bills. During the audit, you can inform the auditor that you are interested in heat pumps, and the auditor should be able to include the estimated annual heating cost savings in your energy audit report if you install heat pumps (based on the efficiency rating and fuel type of your current heating system). This may be a good place for you to start if you'd like to gain more understanding of the financial benefits of either converting to a whole-home heat pump system (capable of supplying 100% of your home's heating needs) or perhaps installing a smaller system in the rooms you use the most. To arrange for a home energy audit at no cost to you, contact our energy services partner, NextZero, directly at their toll-free number: 1-888-333-7525. They will work with you to schedule the energy audit with our audit partner, the Center for EcoTechnology. Click here to learn more about energy audits and access a sample audit report. 

Heating Cost Comparison Tool:

We have developed a Heating Cost Comparison Tool where you can adjust various factors such as the efficiency of the system, fuel rates, etc. We have both an online calculator available in Google sheets, and a downloadable calculator created in Microsoft Excel.

Downloadable Heating Cost Comparison Tool: Click here to download the Excel version of the heating cost calculator. 
(
This chart is for heating costs only; any installation or system upgrade costs are not included.
):
*

Notes and Assumptions Regarding the Above Charts:
• It is assumed that the Ductless Mini-Split Heat Pump and the Ducted Heat Pump have no electric strip heat or electric resistance elements as part of the system. Installing electric resistance elements can increase annual heating costs. 
• Electric rate based on HG&E's average residential electric rate as of June 2023 of $0.155/kWh
• Natural Gas rate based on HG&E's average residential natural gas rate as of June 2023 ($1.65/therm)
• Heating oil rate based on Massachusetts EIA weighted 2022/23 heating season average consumer price ($4.81/gallon)
• Propane rate based on Massachusetts EIA weighted 2022/23 heating season average consumer price ($3.64/gallon)
• Ductwork is generally assumed to have an average distribution efficiency of 80% with the exception of the new 95% efficient gas furnace, which is assumed to have a distribution efficiency of 90%. Hydronic systems (boilers) are assumed to have an average distribution efficiency of 90%.
• Assumed annual home heating requirement: 80 MMBTU/yr
How Much Does a Heat Pump System Cost to Install?

Costs to install heat pumps range widely depending on a variety of factors, including the size of the system, how many indoor heads are needed, the installation company used, other design factors, etc. The average cost is $4,190/ton (based on data from customers who've received incentives through HG&E for heat pumps). Costs for "whole-home" heat pump systems (those that can supply all of a home's heating, rather than just some of the heating) tend to be much higher than conventional heating systems, with an average cost of $20,000. Because it generally costs much less to heat with heat pumps than oil or electric resistance, some homeowners will choose to install whole-home systems while others will install a smaller system, often in the rooms they use the most (kitchen, living room, etc) and use it as much as possible for heating and keep their current heating system as back-up. If a home already has ductwork in place, most installers will likely recommend a ducted heat pump system rather than a ductless system. With 'whole-home' ducted systems, its fairly common for installers to propose a system that includes an electric strip element which provides supplemental heat in addition to the heat provided by the heat pump. The electric strip can reduce the installation costs, but, since this electric strip creates heat using electric resistance, heat being produced through an electric strip can cost roughly 3 times more that heat being provided solely by the heat pump. 
Will a Heat Pump Work During Holyoke's Cold Winter Temperatures?
Because heat pumps work by using refrigerant to transfer heat energy from one location to another, and because refrigerant can start boiling at very, very cold temperatures, many heat pump models available on the market today can continue to provide adequate heat throughout the entire winter in Holyoke. If sized correctly, they can even be used as a home's primary, or only, heating system. The Northeast Energy Efficiency Partnership (NEEP) has published a list of verified Cold-Climate heat pump models that are capable of operating at a high efficiency of at least 175% when the outdoor air temperature is only 5°F.  Average winter temperatures in Holyoke fall below 5 degrees for only about 44 hours each year, with a low of negative 8.2 degrees. Therefore, if you are looking for a heat pump that can operate year-round in Holyoke's climate, it is recommended to choose a heat pump that is rated to provide heat down to -9°F.
The Importance of Weatherizing Your Home Before Installation
 Consider preparing your home for the heat pump before it is installed by first air-sealing and insulating to a proper extent. Having a tighter, more insulated home not only reduces annual heating costs, but might also allow you to buy a smaller heat pump system than you would have needed otherwise. HG&E provides free home energy audits to customers which determine cost-effective weatherization improvements you can make to reduce your annual heating and cooling costs. You can also take advantage of Holyoke's weatherization incentives to help cover the costs. 
Understanding Common Heat Pump Ratings and Abbreviations such as SEER, HSPF and BTUs
System Size and Output Capacity: 
The amount of heating and cooling that a heat pump system can provide depends on its size, or "output capacity". Smaller heat pumps can be used to heat individual rooms or spaces. Larger, whole home systems may have multiple indoor units connected to one or more outdoor units.  The output capacity of a heat pump system can vary depending on the outdoor temperature. The NEEP Cold-Climate Air Source Heat Pump List provides the output capacity at various outdoor temperatures down to 5 degrees F. 
HSPF2: 
This is the average annual heating efficiency of the air source heat pump system. The HSPF indicates how much heat is produced for each watt of electricity that the system consumes. For example, if a heat pump has an HSPF2 of 9, this means that the system will output an average of 9 BTUs of heat for every watt consumed throughout the heating season. Ensuring the system has a high HSPF will help lower your annual heating bills. 
SEER2:  
This is the average annual cooling efficiency of the heat pump. The SEER2 rating indicates how much cold air is produced for each watt of electricity that the system consumes. A higher SEER2 rating will reduce your cooling costs over the cooling season. 
EER2: 
The EER2 rating is the cooling efficiency of the system when its specifically 95 degrees outside. 
AHRI Certificate Number: 
AHRI stands for the Air-Conditioning, Heating, and Refrigeration Institute and is a third-party agency which provides an unbiased evaluation of the exact combination of indoor and outdoor units working together to determine the efficiency ratings and size of a heat pump system.  It is recommended to ensure any heat pump system you install has an accurate AHRI certificate. Your installer should be familiar with AHRI and be able to provide you with the certificate number upon request. A complete list of AHRI-certified heat pumps is available at ahridirectory.org. 
Resources on Proper Heat Pump Operation
Further Resources:
Northeast Energy Efficiency Partnership's Air Source Heat Pump Buying Guide and MassCEC's Heat Pump Guide are great resources to review to learn more about how air source heat pumps work, which design is right for your home, size and ducting options, and more!